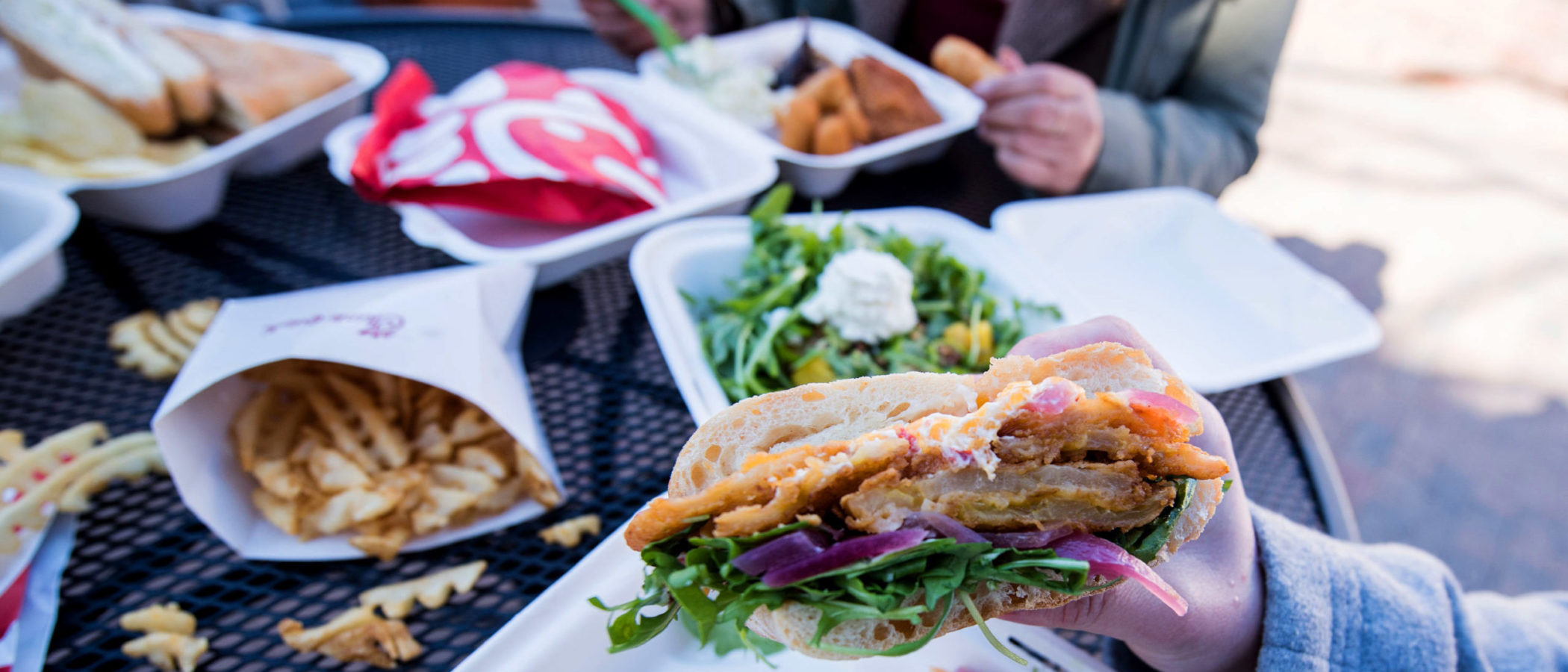 ---
Off Campus Life. On Campus Eats.
Living off-campus . . . but still craving Lenoir omelets? We got you – you can still enjoy the advantages of dining on campus with the flexibility of an Off Campus Meal Plan!
Meal Swipes, PLUS Swipes, and Flex work exactly as you remember – we've just made these Meal Plans smaller to fit your off-campus lifestyle (but hey, if you still want to eat like your first year self, we get it – you can totally get an On Campus Meal Plan if you want).
Off Campus Meal Plans are available to sign up beginning August 1st, 2022!
---
Prices are still subject to approval but will not exceed pricing shown. Please use this as a guide for budgeting purposes.
---
All Meal Plan prices are Per Semester and Include Tax. Prices listed are for 2020-2021 school year.
 All Off Campus Plans are semester contracts and will not automatically renew.  Unused Meal Swipes for ALL PLANS expire at the end of each semester.
---
Off Campus Plans FAQ
Who is eligible for an Off Campus Meal Plan?
If you live off campus, you can get an Off Campus Meal Plan. You can also get one if you live in Ram Village, Granville or Baity Hill.
I don't live off campus but I just joined a fraternity/sorority and they have a Meal Plan. Can I get an Off Campus Meal Plan?
You sure can! We understand students participating in Greek life may need to change their Meal Plan to a much lower one. If you'd like to cancel or switch your Meal Plan, contact the OneCard office within one week of receiving your bid letter and they'll get you sorted.
I'm eligible for an Off Campus Meal Plan but I don't see that option when I log in to my OneCard to sign up.
If you're not seeing Off Campus Meal Plans and you're eligible for one, the OneCard may just not have your most updated information yet. Contact the OneCard office so they can get your info and get you signed up.