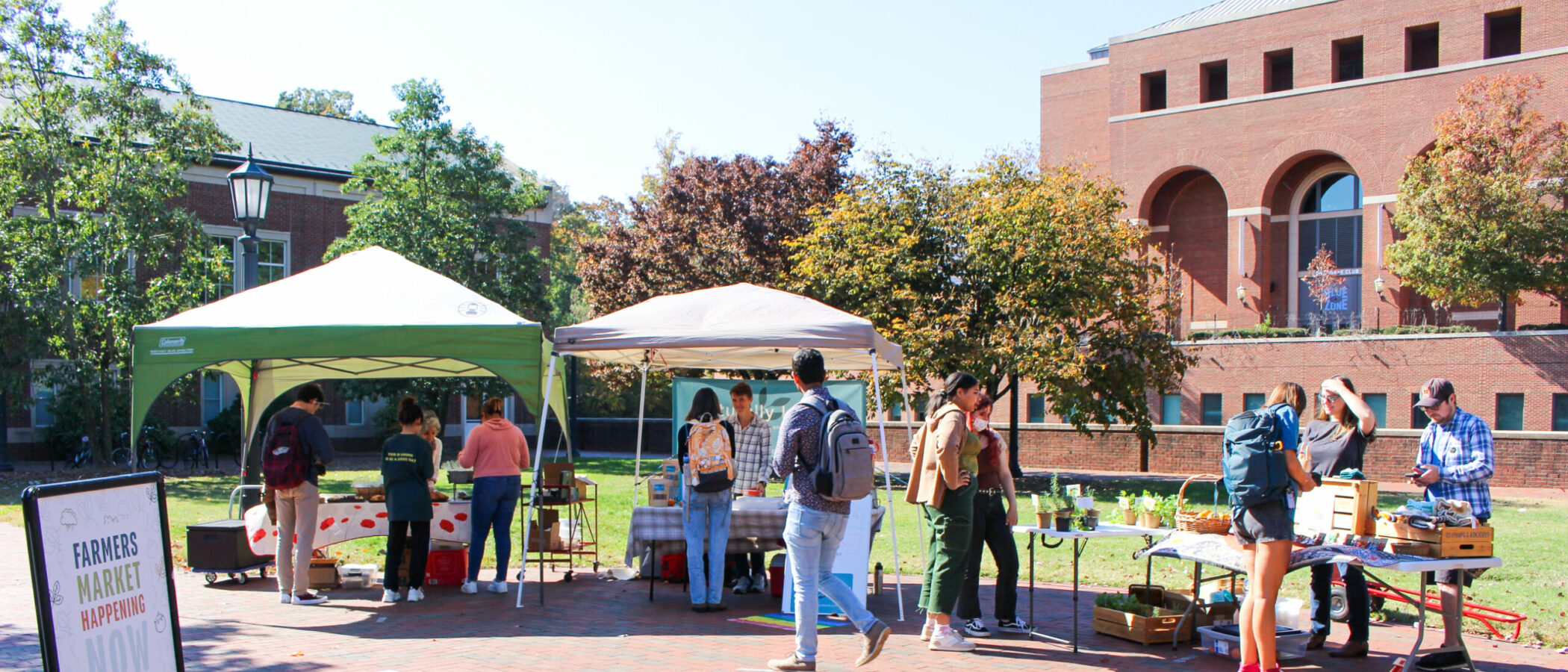 ---
Get Involved with CDS Sustainability
We partner with several campus departments and student organizations to promote sustainability across campus. Follow us on social media to learn about upcoming events, or subscribe to our newsletter to receive tips on how to dine sustainably with CDS.
Learn
Read our annual Sustainability Report for a thorough overview of our program, goals, and past initiatives.
Explore the Office of Waste Reduction & Recycling website to learn more about composting and recycling at UNC-Chapel Hill.
Check out Sustainable Carolina's website to learn about campus-wide sustainability efforts!
Attend:
We table at campus sustainability events in collaboration with groups like Sustainable Carolina and Edible Campus to share information on our program and engage with students. 
Our monthly Farmers Markets & Farm Stand events provide students additional access to locally sourced produce and goods.
Volunteer:
Join our Green Guide Program! Green Guides are student volunteers who help educate students how to sort their waste between compost, recycling, and landfill in Lenoir Mainstreet. You get a free residential meal voucher with every shift!
Join the Food Recovery Network, a student organization that delivers surplus food from campus dining locations to community groups like the Inter Faith Council.
Student organizations can apply to host a CDS Farm Stand here.