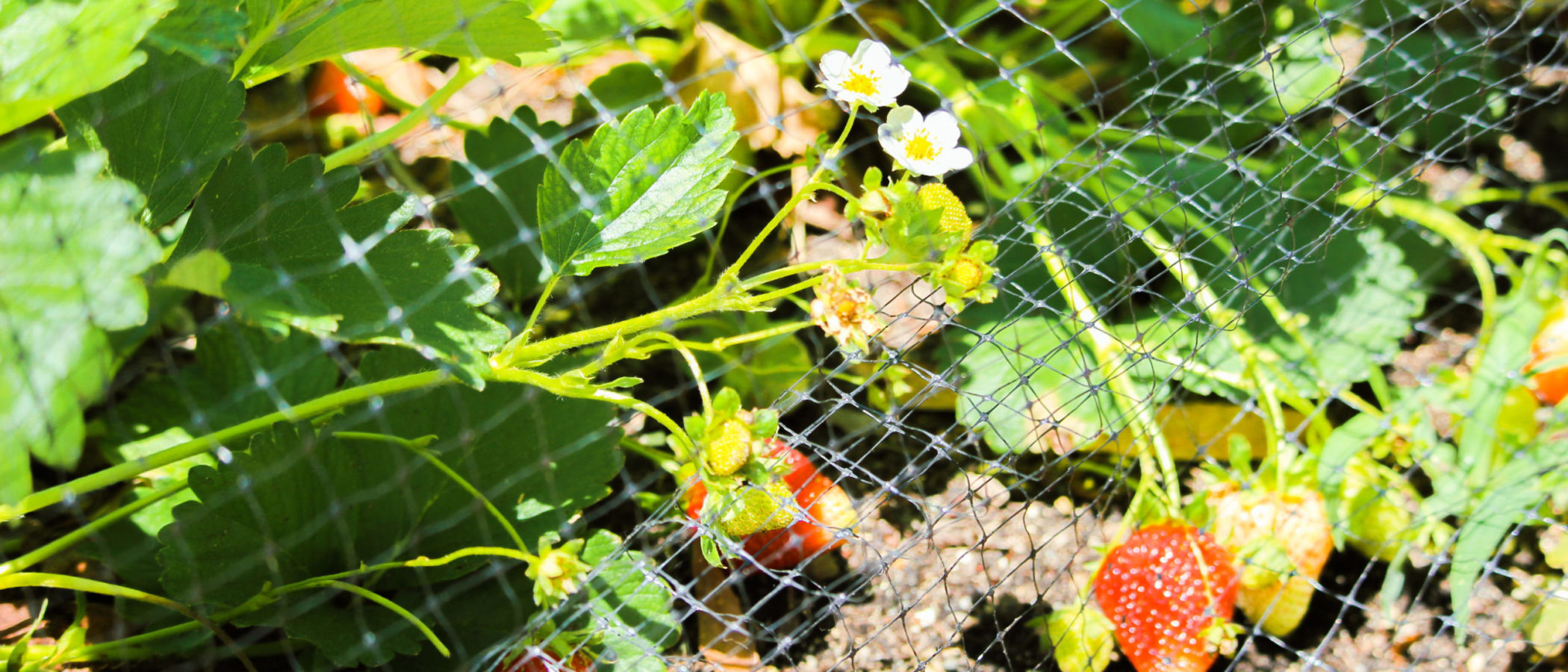 ---
Go Green!
We recognize the various levels of interest and awareness on the topic of sustainability within a large campus population and are dedicated to students through activities and programs. The goal of our program is to identify, promote, and educate the UNC community on sustainable initiatives, concepts, and practices pertaining to campus dining. We regularly engage in community outreach through biweekly informational tabling sessions, sustainable food samplings and pop-ups, and other events such as our cooking demos in collaboration with Edible Campus. We also work with the Office of Sustainability and the Office of Waste Reduction and Recycling on campus to align our initiatives with the greater University goals and policies.
Our sustainable initiatives can be broken down into the following pillars: Responsible Sourcing, Waste Diversion, Education & Outreach, Food Access, and Conservation/Efficient Operations. For a brief overview, please review our sustainable initiatives listed below. For a more comprehensive breakdown of our most recent accomplishments, please review our Sustainability Report.
---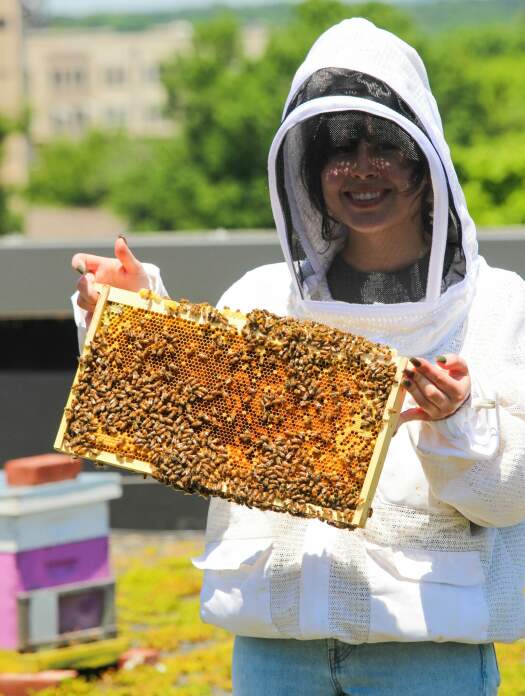 Meet the Sustainability Manager  |  Victoria Hill
Victoria received her B.S. from the University of South Carolina Honors College, where she studied environmental science with a focus on food sustainability. While at UofSC, she spent her time interning with the Office of Sustainability, pulling weeds in the campus permaculture garden, and serving as president of the beekeeping club. 
She now works with the CDS team to educate the UNC-Chapel Hill community on our sustainable dining program, while exploring opportunities for food recovery, local sourcing, waste diversion, campus food access, and more.
---
Program Highlights
Maintain consistent sustainable menu options, including but not limited to grass-fed burgers, Firsthand Foods breakfast meats, local dairy products, and cage-free chicken & eggs. We exclusively serve Larry's Coffee in the dining halls, which is organic, Fair Trade, and roasted locally in Durham.
Vegan and vegetarian offerings are available daily in our dining halls and food courts, and we have a dedicated vegan Plant Forward station in Chase and Top of Lenoir.
Partnership with the UNC Real Food Calculator Program for a biannual assessment of Real Food purchases within our dining halls, as defined by strict third-party standards for local, valued workforce, environmentally sustainable, and animal welfare categories.
Back-of-house composting program for pre-and post-consumer waste in Chase and Top of Lenoir. This includes leftover food brought to the dish return!
Front-of-house composting bins are available in all of our main dining areas, including Chase, Lenoir Mainstreet, Beach Café, and the Student Union.
BPI-certified compostable utensils, cups, and packaging wherever possible in our dining locations.
Recycling receptacles are offered in both back of the house operations and in front of the house for our guests.
Reusable to-go container program at both dining halls.
Reusable drink container program in our food courts to discourage and decrease the waste stream generated by plastic bottles, soda cans, coffee cups, etc. 
Local restaurants featured within our food courts provide international and cultural cuisine and provide local businesses an opportunity to offer food on-campus.
Feeding the 5,000: In 2015, we were the first school in the USA to host an international campaigning event meant to shine a light on the global food waste scandal, champion delicious solutions, and catalyze the global movement against food waste.
Fall and spring Farmers Markets provide the campus community the opportunity to purchase and sample fresh produce, local meats, and a variety of other products brought by local farmers and CDS vendors.
Food production planning and waste management practices are an integral part of our daily operations.
Trayless dining program throughout campus implemented to conserve water and reduce food waste.
Energy efficient lighting by converting to LED Lighting.
Energy Star rated equipment and low VOC (Volatile Organic Compounds) paints/glues in new construction and renovation.
Utilize and reuse recycled/reclaimed materials for dining construction.
---