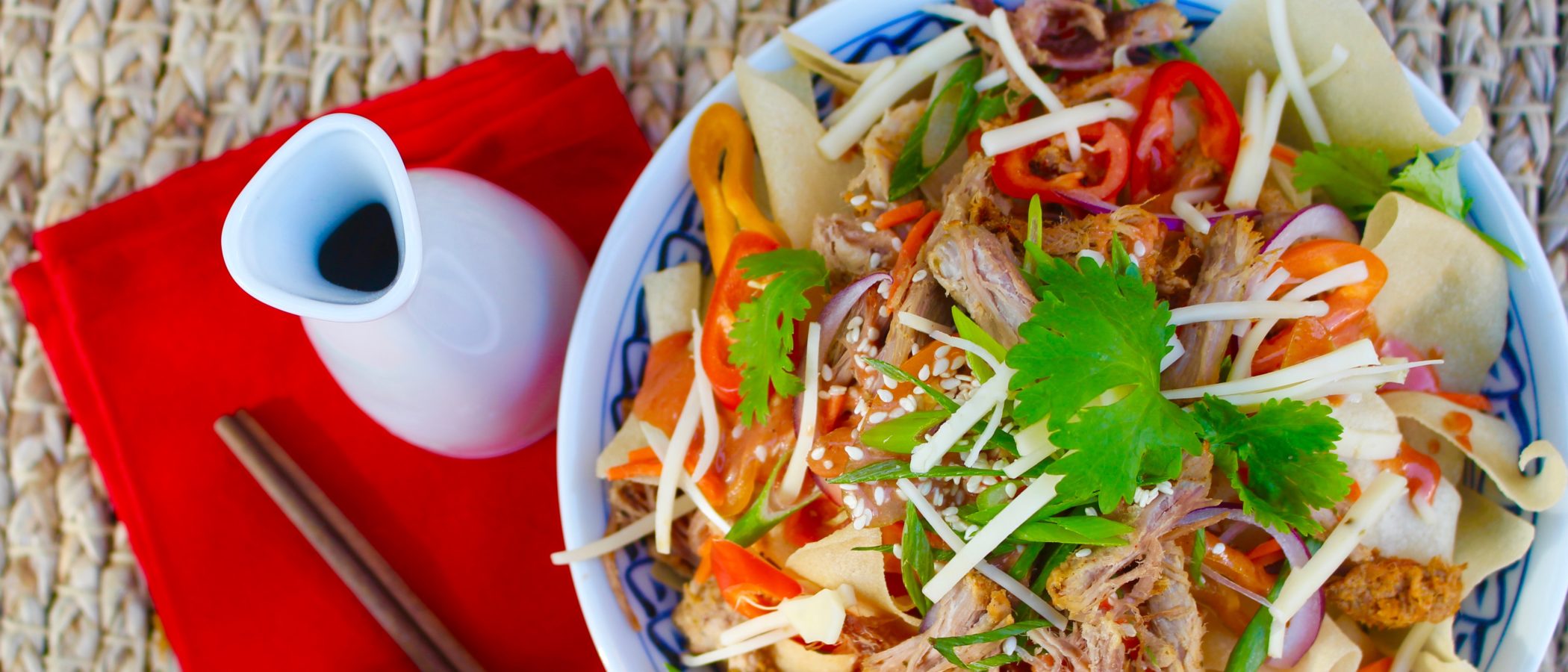 At Carolina Dining Services (CDS), we take pride in our commitment to providing value through the highest quality, best-tasting, most nutritious and diverse menus possible. Our program is designed with our dynamic campus community in mind and strives to match the university's passion for providing the best possible experiences!
All food on campus is overseen by our Executive Chef, who leads a team of classically trained chefs in creating and preparing our menus. We have dining options for every person and every palate. Our dining halls have vegetarian and vegan options, as well as nut-free salad bars and dining options prepared without gluten. The top 8 allergens are flagged in every item served at our dining halls. Additionally, throughout our food courts on campus there are 500 Calorie and 200 Calorie options for those who are watching their portion sizes. Up late studying? The Wendy's® and Rams Market on campus are open until 1am! Feeling sick and don't want to leave your room? Our Flu Buddy Program allows your friends to access your Meal Plan so they can bring food directly to you!
If it's healthy choices you crave, we have Smart Choice options labeled in all our dining locations. And for a healthier planet, we emphasize local ingredients and sustainable business practices to reduce our carbon footprint, and both our dining halls are 3 Star Certified by the Green Restaurant Association. No matter what your needs and wants are, we have something for you!
CDS not only provides food, we provide an experience. We team up with many different organizations around campus for Farmers' Markets, Theme Meals and other fun events. Keep an eye out for our programming calendar that will keep you updated on all of the exciting activities going on throughout the semester.
A few things that set us a part
We strive to be recognized as one of the finest dining programs in the nation. We serve delicious food, create awesome environments and surround ourselves with intelligent and innovative people – like you! We provide our campus community with a range of diverse dining options located throughout campus.
Over 4.6 million meals served a year!
An Executive Chef who leads an entire team of classically trained chefs with over 100 years of combined experience in the kitchen.
A dedication to local and regional food purchasing to support the local economy and supply the freshest food available.
Our Executive Chef and on-site Registered Dietitian develop well-balanced, innovative and sustainably focused menus offering humanely raised chicken, fair-trade organic coffee and teas, grass-fed beef, organic yogurt and local milk products.
Student Dining Board meets weekly to develop an open channel of communication between the University administration, dining staff and student body.
Scratch-made desserts, breads, soups and salad dressings.
Dining options available until 3 am and continuous hours at our dining halls for campus dining convenience.
Extensive programming and special event calendar developed annually to educate, engage and delight our campus community.
Local restaurants that feature international cuisine throughout food courts around campus.
Nutrition content available online including allergen and ingredient listings, nutrition filters and Smart Choice options.