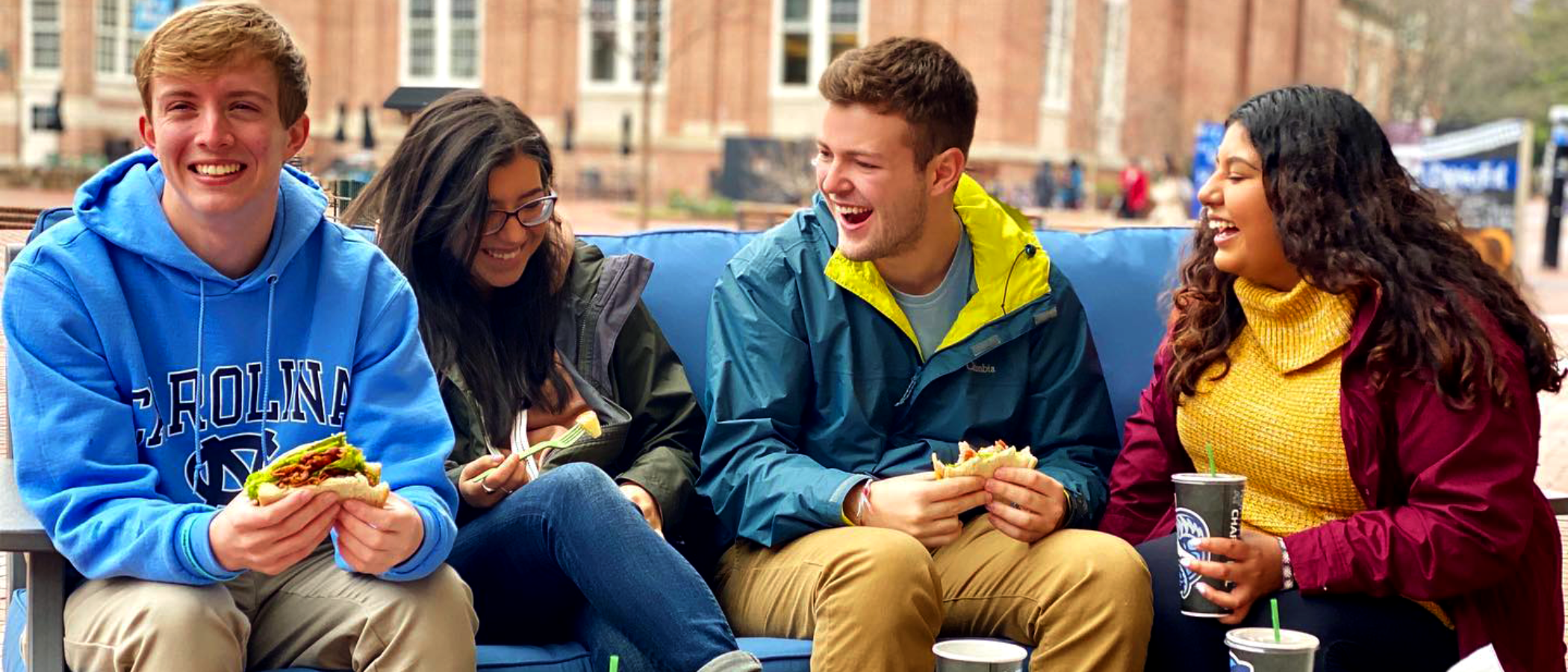 How to Use Your Meal Plan
There are three different ways to use your Meal Plan for dining halls, retail, on-campus delivery and everything in between.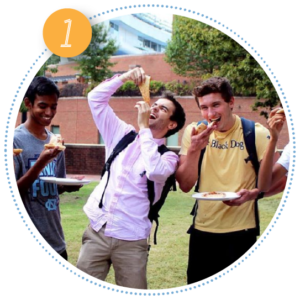 Meal Swipes are the building blocks of your Meal Plan. These get you access into our signature dining halls, Chase (south campus) and Top of Lenoir (north campus).
How do I use my Meal Swipes?
Once you've signed up for a meal plan, your Meal Swipes are ready to use. Simply go to either of our dining halls and  scan your One Card with the cashier at the register, or use our new mobile ordering tool (GET app) to have your meal ready for pickup when you arrive! That's it! One Meal Swipe will be taken from your account and you're free to eat or drink anything you like while you're in the dining hall for that swipe.
How many Meal Swipes do I have?
That depends on your meal plan! You can use these swipes any day, during any meal period at either Chase Dining Hall or Top of Lenoir Dining Hall! Meal Swipes can be used for Carolina Dining Delivery or takeout (via the GET app) as well!
When can I use my Meal Swipes?
Meal plans for Fall 2023 begin August 16, 2023 at dinner and runs through December 16, 2023 at breakfast.
Can I use my Meal Swipes outside of the dining halls?
Nope, sorry! They're just for the dining halls and Carolina Dining Delivery. You'll want to check out PLUS Swipes and Flex if you want to grab a bite to eat outside of the dining halls.
What happens if I run out of Meal Swipes?
If you run out of Meal Swipes, we got you. You can add Flex or with cash, debit or credit (MasterCard/Visa) by paying our door rate. We promise we'll never let you go hungry!
Door rates at Chase Dining Hall and Top of Lenoir as follows:
Breakfast: $11.00 + tax
Lunch/Brunch: $15.00 + tax
Dinner: $15.50 + tax
Late Night: $12.75 + tax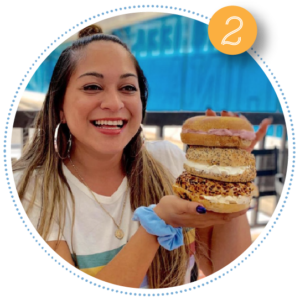 A PLUS Swipe is a special type of swipe that comes included in your Meal Plan. You can use your allotted PLUS Swipes to enter the dining halls OR to get special combos at our retail locations (think Chick-fil-A, Subway, Med Deli, etc.) around campus.
Where can I use my PLUS Swipes?
Lots of places! We're constantly expanding what locations accept PLUS Swipes and what PLUS combo meals we offer based on popularity and student feedback. We have a comprehensive list of which locations accept PLUS Swipes and what combos are being served!
How many PLUS Swipes do I have?
The Unlimited Plan and Block 200, 160, 120 and 100 give you up to 35 Plus Swipes to use (as part of your total).
The Block 50 and Block 35 give you up to 25 PLUS Swipes to use (as part of your total).
When can I use my PLUS Swipes?
You can use a maximum of 1 Plus Swipe per meal period, per day. Meal periods defined below.
Subject to the operating hours of the dining facility, meal periods are designated in the dining tracking system as:
Breakfast: 5AM – 10:59AM
Lunch: 11AM – 1:59PM
Late Lunch: 2PM – 4:59PM
Dinner: 5PM – 8:59PM
Late Night: 9PM – 3AM
Are my PLUS Swipes extra swipes?
Unlimited Meal Plan holders have UNLIMITED Meal Swipes and 35 PLUS Swipes!
If you have a Block Plan, PLUS Swipes are included in the total number of swipes on your meal plan. If you have a 200 Block Plan and use 1 Plus Swipe at Chick-fil-A, you will have 199 swipes left (34 which could be used as a PLUS Swipe).
What happens if I run out of PLUS Swipes?
When you run out, you run out.  You can always purchase food with your Flex or with Carolina Convenience, cash, credit, debit etc.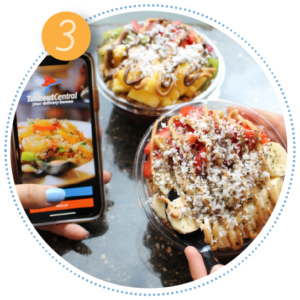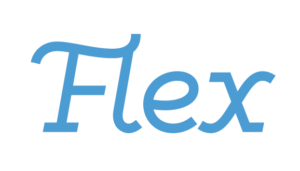 Flex is FOOD MONEY! It's associated with your Meal Plan and works just the way a pre-paid debit card works – add money, then use it to buy FOOD!
What can I use Flex for?
If you're buying food on campus, you can use Flex to buy it. Flex works at all of our on campus locations – if you want to run into Port City Java to buy a smoothie on a hot day, use Flex! If you want to grab some snacks and supplies from Rams Market, use Flex! If you want to have a pizza or Takeout Central delivered to your residence hall use Flex!
Does Flex come with my meal plan?
Flex comes with the Block 100 plan but any meal plan holder can add Flex in increments of $50 at any time during the semester!
How do I add Flex?
Adding Flex is easy! Simply log into your One Card and click on the "Add Flex tab" at the top of of the page. Type in the amount of Flex you want, and voila! It's automatically added to your student account and will appear in Connect Carolina in 3-5 business days. It is ready to use on your One Card right away.
Flex can only be added in $50 increments.
When does my Flex expire?
Flex rolls over from semester to semester until you graduate, as long as you are a Tar Heel (i.e. you are consistently enrolled at UNC-Chapel Hill for your college career with no breaks [summer breaks & studying abroad don't count]).
Can I get Flex if I don't have a meal plan?
Nope, Flex is exclusively associated with meal plans, so you can only add Flex to your One Card when you actively have a meal plan. If you had Flex leftover from your meal plan from the year before but don't plan on having a meal plan this year, no worries – your Flex still rolls over and you can still use it, you just won't be able to add any more Flex when you run out.
I added Carolina Convenience onto my One Card – is that Flex?
It's not! Carolina Convenience and Flex are two different things – here's a quick breakdown:
Carolina Convenience is managed by our good friends at the One Card office, and is money that you put on your One Card (either by cash, check or MasterCard) and that can be used for everything on campus (laundry, textbooks, snacks, etc.)
Flex is managed by Carolina Dining Services and is money that you put on your One Card (by charging it directly to your student account) and that can be used for purchasing food on campus (for all on campus locations and on campus delivery).
Why can't I just use my debit card on campus?
If you feel comfortable using a debit or credit card, you can! We accept Mastercard/Visa and debit at all of our locations. There is no discount for using Flex. Here are some advantages to using Flex instead of a debit card if you're on the fence about it:
Flex is convenient! It's on your One Card, it works right away when you add it, and you don't have to worry about carrying an extra card.
Flex helps you budget! If you need to track how much money you spend on food, Flex helps you with that since it is ONLY for purchasing food.
Flex is sometimes covered by Financial Aid! If you are receiving a financial aid package while you attend UNC-Chapel Hill, contact the Office of Scholarships and Student Aid to find out if your aid package covers Meal Plans or Flex.