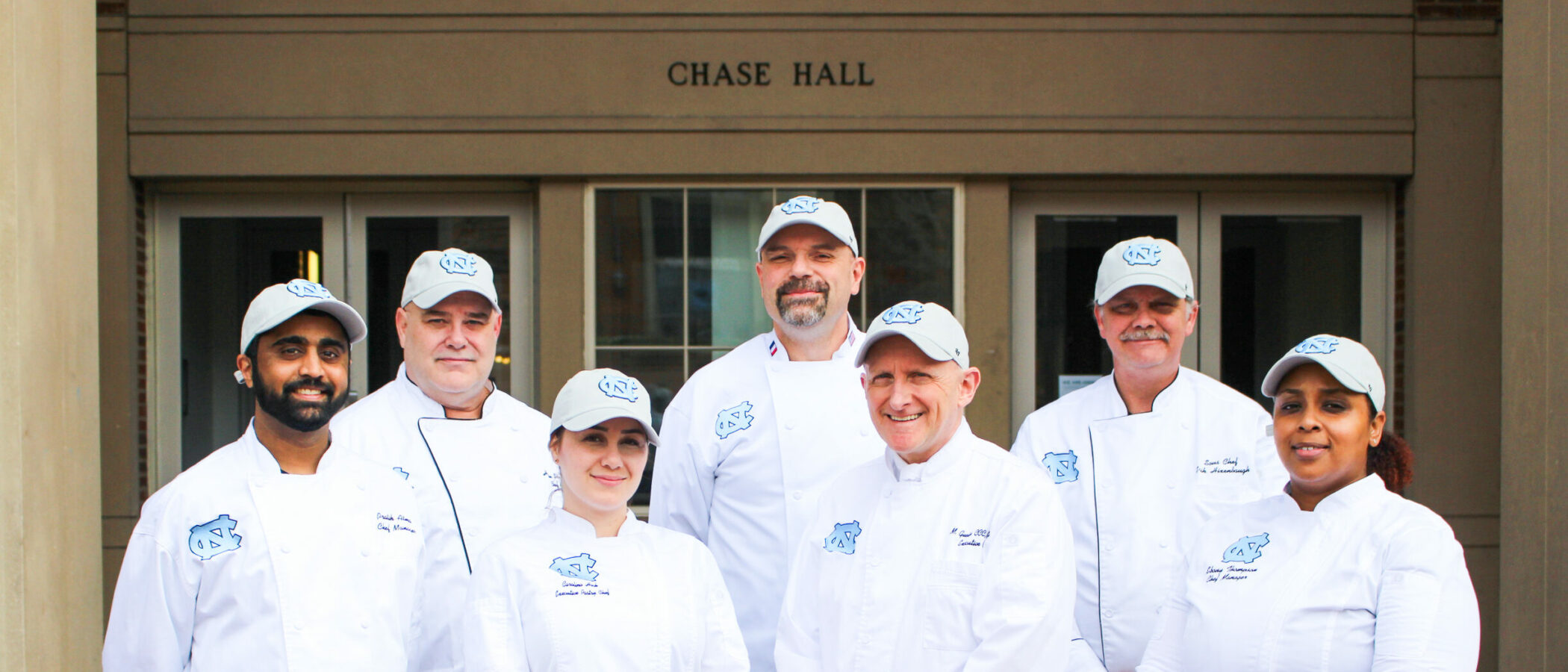 Culinary Program
The Minds Behind the Menu
---
We are dedicated to serving a wide variety of high-quality food that is both delicious and balanced. With over 20 different locations and tens of thousands of people to serve, the menus and location decisions are of utmost importance. That is why we let you decide what you want! Carolina Dining Services (CDS) has a Student Dining Board comprised of students from all aspects of campus life to meet with CDS administrators and chefs to make sure the food we serve is what the campus desires.
Meet our Senior Executive Chef Michael Gueiss, PCIII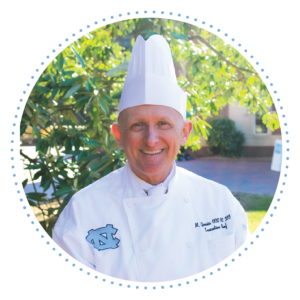 Did you know that the person in charge of all the food served here at UNC is actually a member of the CIA? That's right, our Executive Chef, Michael Gueiss, is a proud alumnus of the Culinary Institute of America which has been setting the standard for excellence in professional culinary education for more than six decades. Michael has spent many years perfecting his craft all over the East Coast, from a stint at a five-star resort in West Virginia to residing as the Executive Chef for the Boston Red Sox. Now Michael is here at UNC and he's brought his creativity, flair and culinary genius to campus dining. Whether you prefer Latin cuisine over a classic French meal or you just like some good ol' American cooking, Michael has the talent and vision to deliver a diverse menu to keep any palate satisfied.
Our Executive Chef isn't the only accomplished member of our Culinary Team; Michael leads a group of classically trained chefs who have over 100 years in combined culinary experience. When they're not in the kitchen, they're out and about on campus and love interacting with students, so be sure to say hi if you see them – just look for the white coats.
Meet our Executive Chef Christian Chiron, PCIII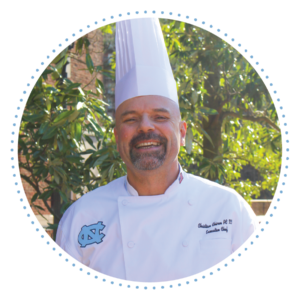 Chef Christian, CDS' very own Executive Chef, is originally from The Loire Valley, France where he attended culinary school. The school, Ecole Hotelier de Saumur in Saumur, France led to his first post-culinary school job as an apprentice in Cholet, France. Chef Christian's favorite food to eat is his mother's Blanquette de Veau which is braised veal in a white wine sauce. His favorite thing to cook is crepes with jams and nutella! Chef Christian has been a pivotal part of our team for the last 10 years – Say hi to him the next time you see him at the Top of Lenoir!