Ask the RD: Fuel for the Future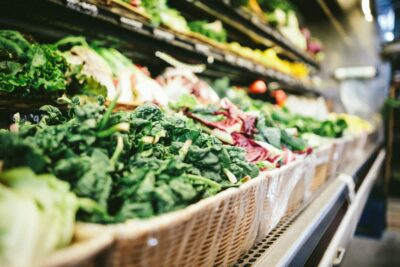 March is National Nutrition Month! This years theme is "Fuel for the Future" so we asked our Registered Dietitian, Lee July, "What is Fuel for the Future?"
What This Means:
Consider the environmental impacts of your diet: Purchase food with minimal packaging and find local produce! You can also use the Pick Your Portion option in the dining halls to reduce food waste.

Try out this Food Footprint calculator: https://www.bbc.com/future/bespoke/follow-the-food/calculate-the-environmental-footprint-of-your-food.html

Eat a variety of foods: A well-rounded diet is important for brain function, decision-making, and planning. Try foods that are in-season to enrich your nutrient intake and strengthen land biodiversity.
Ask me anything: I am happy to offer support as you define your version of Fuel for the Future.
CDS involvement for National Nutrition Month and beyond:
Incorporating new Plant Forward and sustainably sourced recipes every semester
Purchasing organic, sustainable, and local foods whenever possible
Promoting nutrition education through tabling events
Foods of the Future: These food groups are among the most sustainable and the best for your body. Look out for them in our Dining Halls!
 Plant-based meals
Plant Forward Station
Tofu
Impossible breakfast sausage
JUST Eggs
Legumes
Beans
Chickpeas
Lentils
Peas
Whole Grains
Wild rice
Quinoa
Brown Rice
Oats
Green Veggies
Broccoli rabe
Spinach
Green beans
Roasted zucchini