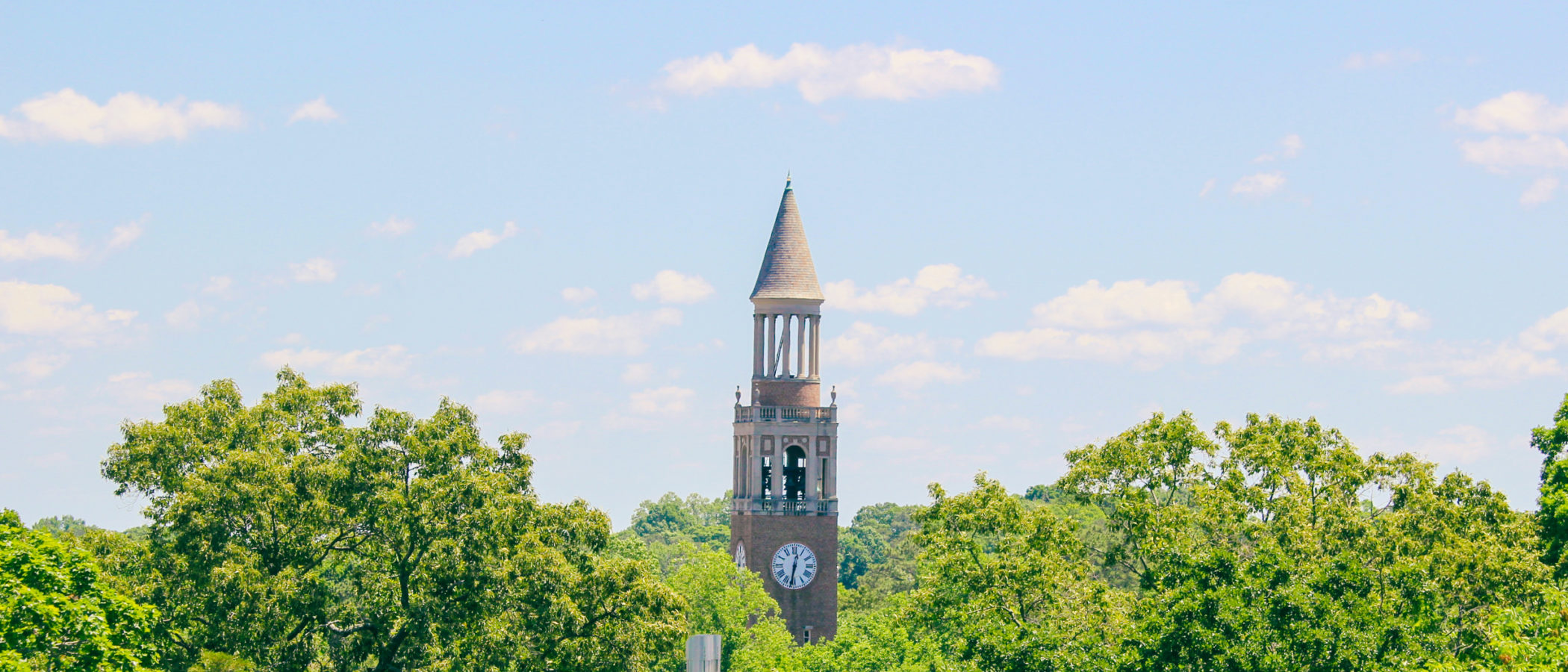 Summer at CDS is full of new student orientation sessions, camps and of course Maymester, Summer Session I and Summer Session II.  Although our hours of operation are different from the regular school year, we have options for you! For a full list of hours of operation, click here.
*All locations will be closed during official university holidays.
Dining Halls
Both all-you-care-to-eat Dining Halls, Chase and Top of Lenoir, are open throughout the summer to the public during scheduled camp and orientation sessions. Please check here to view our full hours of operation. Guests can pay with Flex, Carolina Convenience, credit/debit (MasterCard/Visa/Discover) and cash at the dining halls. If you are paying with any of the listed options above, you'll be charged the door rate upon entry:
Breakfast: $9.75 + tax
Lunch/ Brunch: $14.25 + tax
Dinner: $14.75 + tax
Late Night: $11.50 + tax
Retail Favorites
We heard you! We are excited to offer convenient dining locations open all over campus including a variety of coffee shops, convenience stores and retail dining options.  Navigate to a specific day during our summer hours here. To see a highlight of what retail locations will be open this summer see below:
Bojangles (Carolina Union)
Alpine Bagel (Carolina Union)
Chick-fil-A (Mainstreet | Bottom of Lenoir Hall)
Med Deli (Mainstreet | Bottom of Lenoir Hall)
The Scoop (Mainstreet | Bottom of Lenoir Hall)
Blue Ram (Campus Y)
The Beach Café (Brinkhous-Bullitt Building)

Mad Hatters Café
Chick-fil-A
Taste of the Hill
Beach Grille
Grab & Go

Alpine Deli (Thurston-Bowles Building)
Saladelia (Marsico Hall)
Rams Market (Chase Hall)
Atrium Café (School of Public Health)
Raynor Food Center (Raynor Dental School)
Café Converge (Genome-Sciences Building)
Friends Café (Health Sciences Library)
Delivery Options
Takeout Central (Accepts Flex and Carolina Convenience)
Takeout Central is quick and convenient! Over 30 local restaurants will deliver to any on-campus residence through Carolina Dining Services and Takeout Central. You may use your Flex or Carolina Convenience accounts for purchases. Discounts and tax exemptions do not apply. Check out Takeout Central!
Domino's, Brenz Pizza & Wings Over Chapel Hill (Accepts Flex and Carolina Convenience)
Get excited, Tar Heels — local favorites Brenz Pizza* and Wings Over Chapel Hill* are now BOTH accepting Flex for on-campus delivery! Studying up with wings or specialty pizzas (mmm, Carolina Pulled Pork!) has never been easier.
Domino's* is always a great choice! Craving breadsticks, buffalo wings or cheesy bread? Call in your order and they will deliver right to your residence hall front door, just purchase by using your Flex.
*These locations require over-the-phone ordering (rather than online) to use Flex.
Emergency Needs
The Dean of Students office can assist if you have any emergency needs. More information and contact information can be found here: Meet With DOS – Dean of Students (unc.edu)
Additional Questions
Please reach out to us at 1-800-UNC-MEAL with any additional questions you may have regarding summer dining options!