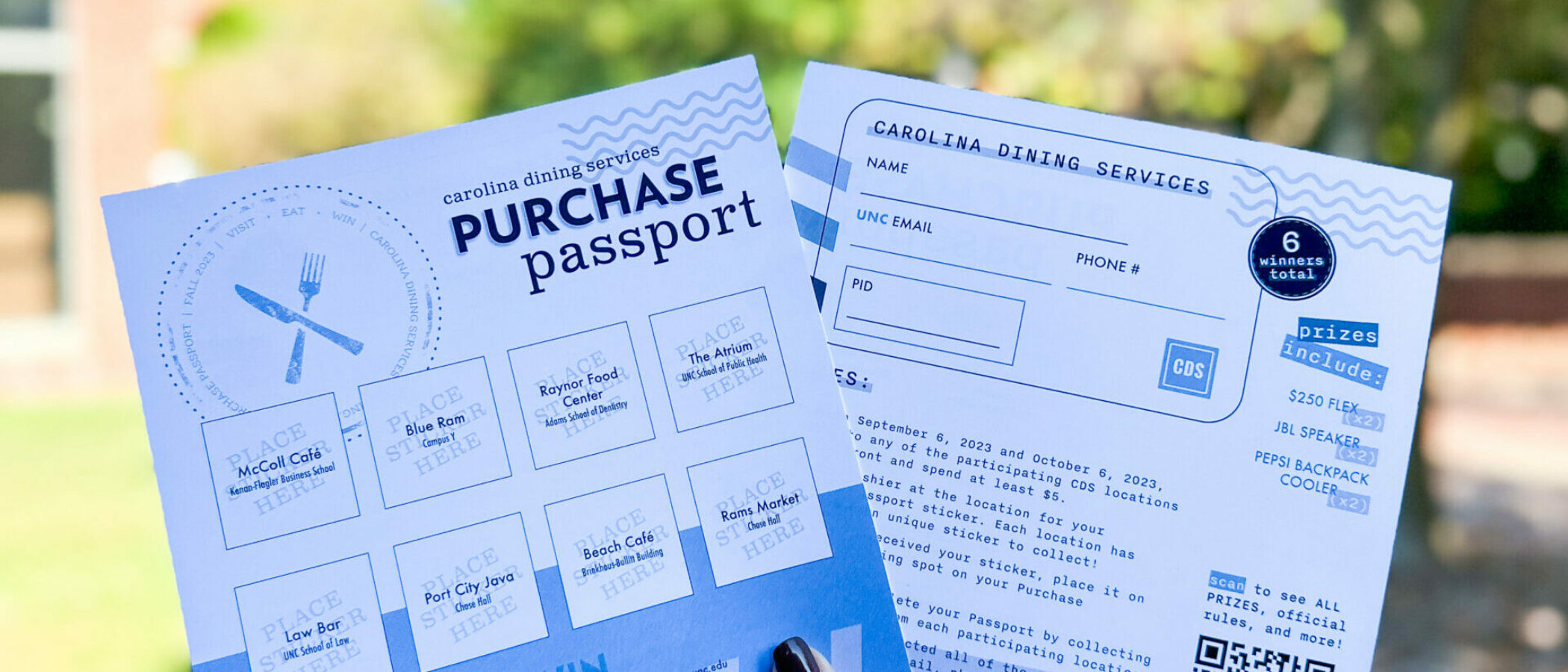 Purchase Passport 2023
September 6 - October 6
---
Menu & Hours   |  Need Directions to our Locations? Click here!
Join us for our FIRST Purchase Passport campaign!
Starting September 6, 2023, students can pick up their very own Purchase Passport from any participating locations or the marketing office located on the second floor of Chase Dining Hall and play ALL MONTH LONG!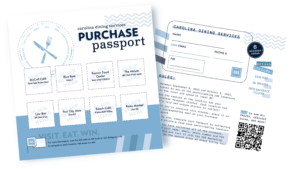 To play… 
Between September 6, 2023 and October 6, 2023, travel to any of the participating locations below and spend at least $5. (McColl Cafe, Blue Ram, Dental, The Atrium, Law Bar, Port City Java, Beach Cafe and Ram's Market)
Ask the cashier at the location for your Purchase Passport sticker. Each location has it's very own unique sticker to collect!
Once you've received your sticker, place it on the corresponding spot on your personal Purchase Passport.
One by one, complete your Passport by collecting all 8 stickers from each participating location.
Once you have collected all of the stickers, ensure your name, email and/ or phone number and PID to the CDS Marketing Office on the second floor of Chase Dining Hall between 9am-4pm Monday-Friday before October 7th, 2023.
For official rules, click here.
Find out what is available at each location below!
---
Beach Cafe
Located in the Brinkhous-Bullitt Building
At Beach Cafe, you will find: 
Chick-Fil-A
Mad Hatter's Cafe
Taste of the Hill (Rotating menu daily from Local Favorites!)
Beach Grille

Beach Grille Grab & Go options
---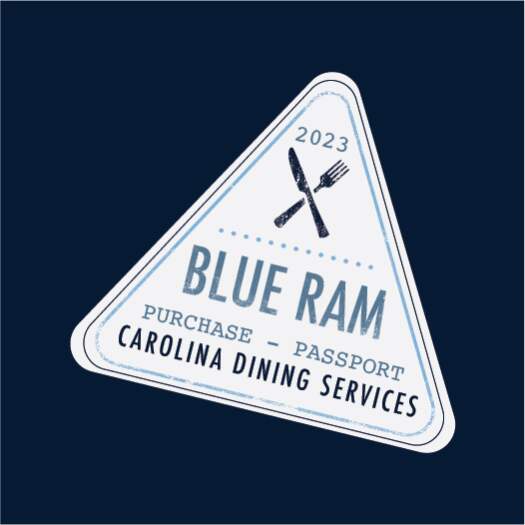 Blue Ram
Located at Campus Y
At Blue Ram, you will find: 
Verdes Burritos Grab & Go
Mediterranean Deli Grab & Go
CholaNad Grab & Go
Coffee
Snacks, candy, & fountain drinks to-go
---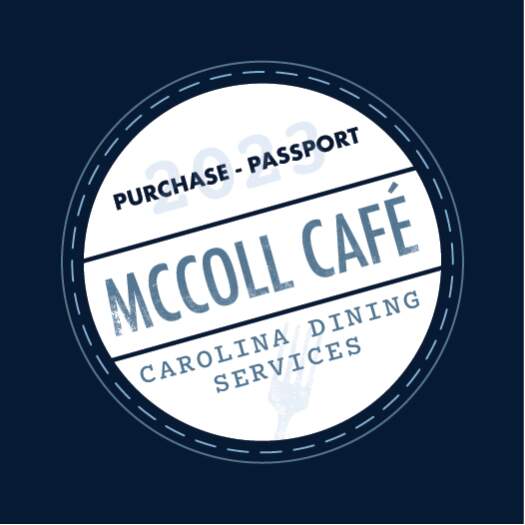 McColl Cafe
Located in the Kenan-Flagler Business School
At McColl Cafe, you will find: 
Mediterranean Deli cold bar
Taste of the Hill (Med Deli, Bandido's, IP3, CholaNad)
Corner Cafe
Snacks, candy & fountain drinks
Coffee
---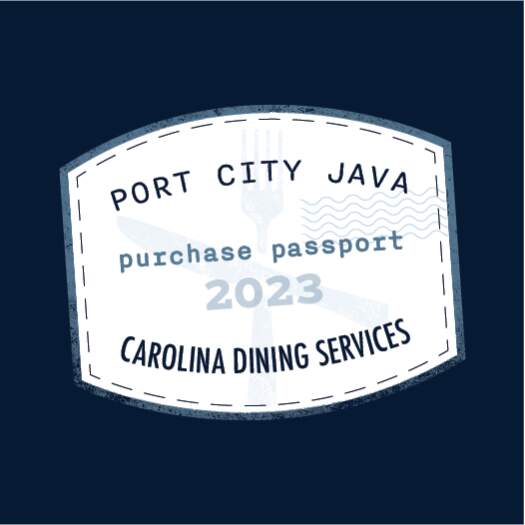 Port City Java
Located in Chase Hall
At Port City Java, you will find: 
Coffee
Tea
Smoothies
Bakery Items
Breakfast Sandwiches
---
Rams Market
Located on Ridge Road, accessible by the stairwell to the left of Chase Hall
At Rams Market, you will find: 
Subway
Snacks, drinks and candy grab & go
Good Bowls
Grocery Items (Can use as a Plus Swipe, more information here)
---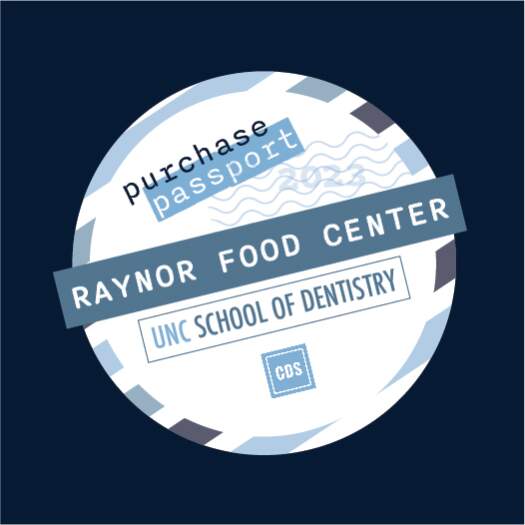 Raynor Food Center
Located in the UNC School of Dentistry
At Raynor Food Center, you will find: 
Grab & go meals
Snacks, drinks and candy grab & go
Coffee
---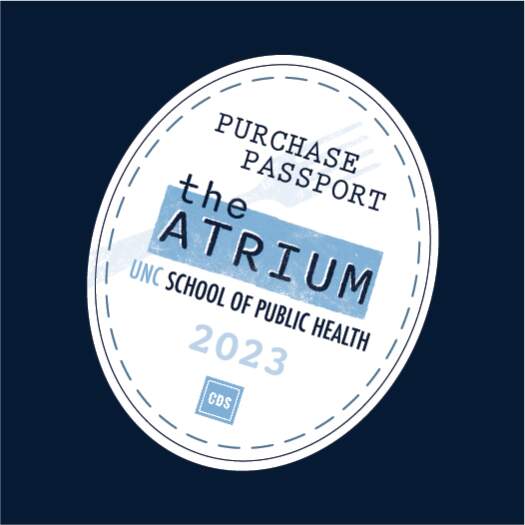 The Atrium
Located in the UNC School of Public Health
At The Atrium, you will find: 
Grab & go meals
Snacks, drinks and candy grab & go
Coffee
---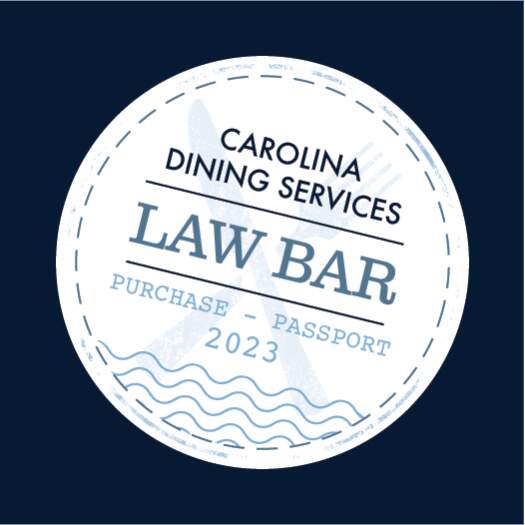 Law Bar
Located in the UNC School of Law
At Law Bar, you will find: 
Verde & Hunam grab & go
Bagels
Chick-Fil-A grab & go
Coffee and Cappuccino machine
Snacks, drinks and candy grab & go