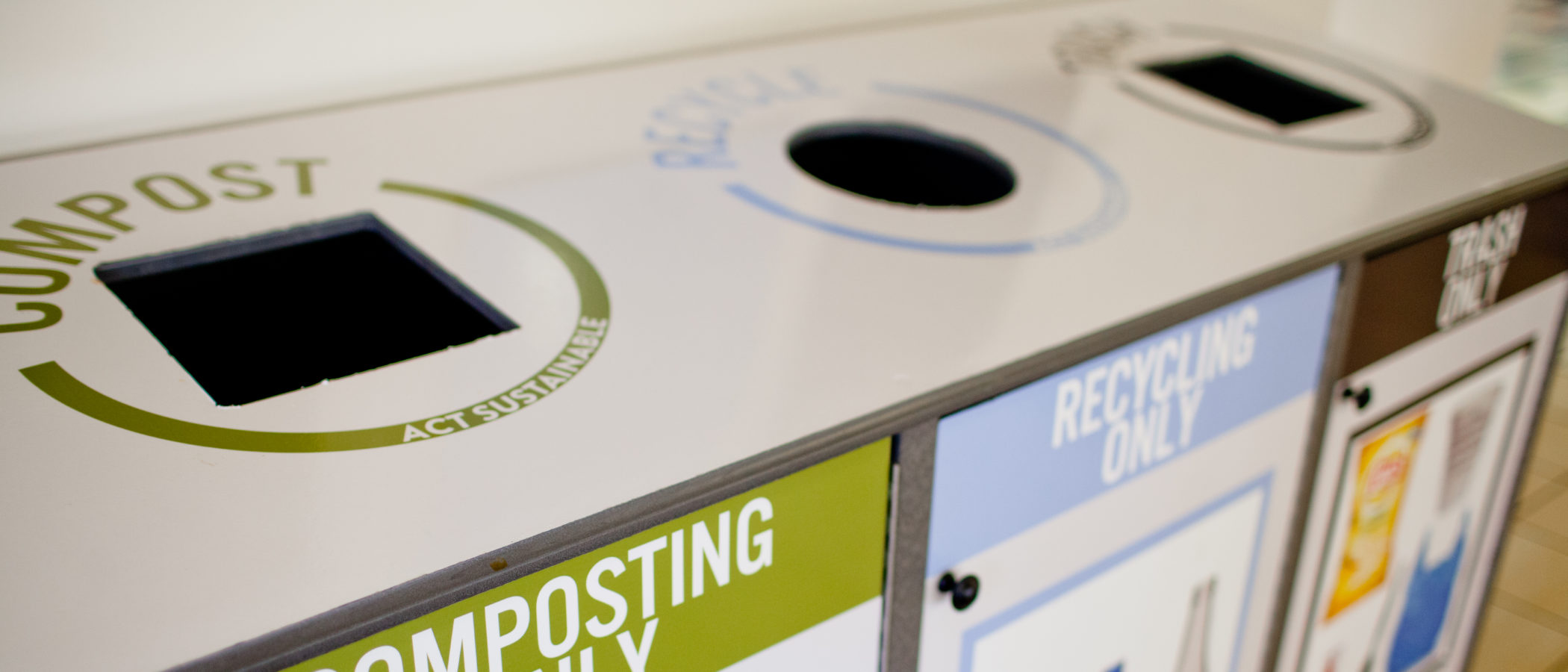 Green Restaurant Certified
After months of inspections and tests, the Green Restaurant Association (GRA) has awarded Top of Lenoir, Chase Dining Hall and 1.5.0., Carolina Dining Service's local retail concept, Green Restaurant Certification! All three locations are now officially 3 Star Certified Green Restaurants.
The Green Restaurant Association has a noble goal – to help all restaurants become more sustainable, and in the process, honor the environmental accomplishments of restaurants already striving for sustainability. They also help eco-conscious customers find restaurants that not only serve delicious food but are making a positive impact on the environment as well.
It's a long road to become certified by the Green Restaurant Association, but well worth it! The GRA certification standards reflect 25 years of research in the field of restaurants and the environment and are always being improved upon. For a restaurant to pass the test on all seven counts – water efficiency; waste reduction and recycling; sustainable durable goods and building materials; sustainable food; energy; reusables and environmentally preferable disposables; chemical and pollution reduction – they need to be constantly improving and up to the current standards of sustainability. Once Green Restaurant Certified, locations must meet an Annual Education Requirement, making sure all employees are up-to-date on sustainability best-practices.
Top of Lenoir, Chase Dining Hall and 1.5.0. all passed certification with flying colors. Earning points for compostable packaging, organic food, and reusable containers, there was a strong showing in Sustainable Food, Waste Reduction and Energy Efficiency for all three. Each location also showed their strengths with top scores in different categories.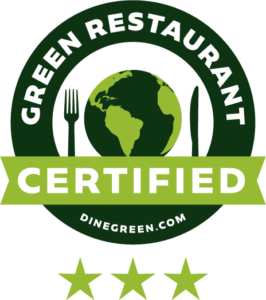 1.5.0 really shone in the area of Sustainable Food! Focused on local ingredients, 1.5.0 always serves sustainable seafood and humanely raised and handled meat, as well as serving a high percentage of vegan and vegetarian main dishes – all sustainable and ethical practices that put 1.5.0. over the top in this category.
Top of Lenoir knocked it out of the park in the Energy Efficiency category. Every item behind the line that makes serving delicious food to thousands of students possible is Energy Star rated and Earth-friendly. Low-flow sinks, Energy Star steamers, stoves, and refrigerators – even every energy-saving light-bulb – were inspected to assure that they were top of the line and as efficient as possible.
Chase Dining Hall came in strong with a top score in Waste Reduction. High student use of reusable to-go containers, as well as utilizing unbleached, recyclable and compostable paper products (towels, napkins, to-go cups) make Chase especially Earth-friendly. Chase Clean Your Plate and Food Waste Mindfulness campaigns also assure that food waste in the kitchen as well as the dining hall is brought to a minimum.
Although the process was grueling, these certifications are an awesome recognition of all of the hard work, conscientious planning and green-mindedness that make Top of Lenoir, Chase Dining Hall and 1.5.0. our favorite places to dine on campus.